Real-time monitoring of school and business transportation routes to provide increased safety for your passengers.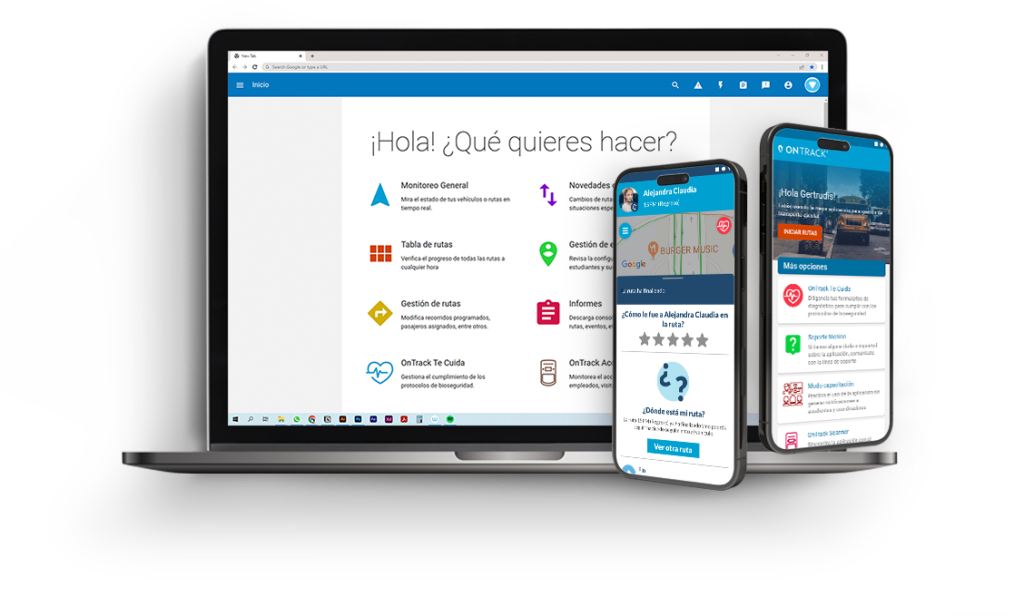 OnTrack Road provides organizations with the ability to manage transportation administration and efficiently monitor routes using a system of specially designed mobile applications for all involved parties.
How does OnTrack Road work?
Each user has access to a mobile application that allows them to monitor transportation in real-time, as well as perform actions that help optimize related processes.
OnTrack Road has played a key role in streamlining transportation processes within organizations, resulting in a remarkable 70% reduction in stop waiting times and an impressive 95% decrease in calls made to control centers.
Get OnTrack Road for your organization
And embark on effective management of passenger transportation