Improve the shopping experience in your school store for parents, students, and staff by eliminating the need for cash.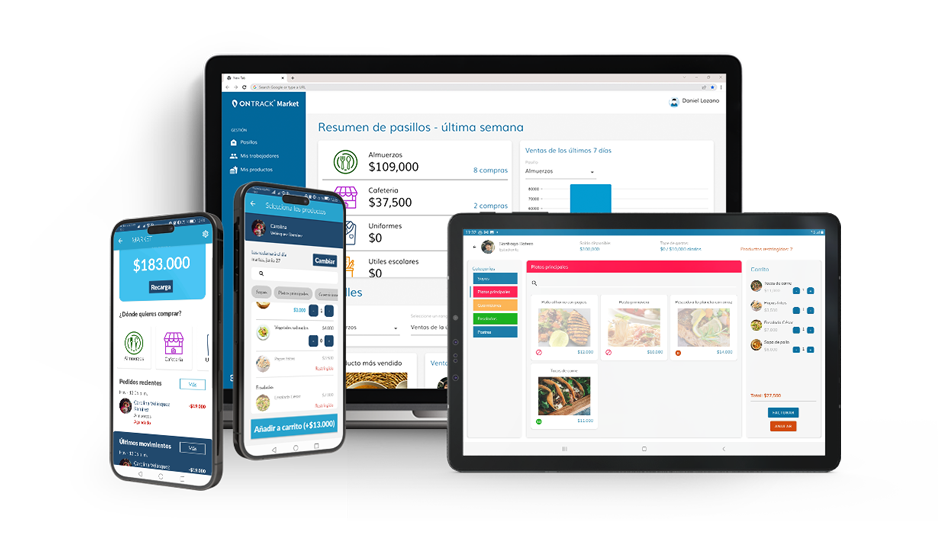 OnTrack Market is a secure and efficient solution that allows your educational community to purchase products and services within your institution through technology platforms.
With OnTrack Market, parents can set spending limits for better financial control and restrict products they do not want their children to consume, promoting healthy habits in school.
How does OnTrack Market work?
OnTrack Market works through integration between the OnTrack for School and Staff mobile application and a comprehensive, secure, and efficient cloud-based product and point-of-sale administration platform designed specifically for your institution.
Gain efficient control over your sales and provide a simplified shopping experience your community.
By integrating OnTrack Market into your daily operations, you can optimize the acquisition of products and services, promoting efficiency and well-being in your school!
Join the pioneering institutions
in Market today!
Register now and start enjoying the benefits of a secure and convenient system.