Sales Force & Logistics by OnTrack Enterprise
Oversee your organization's field operations with monitoring and logistics management software solutions that fit your needs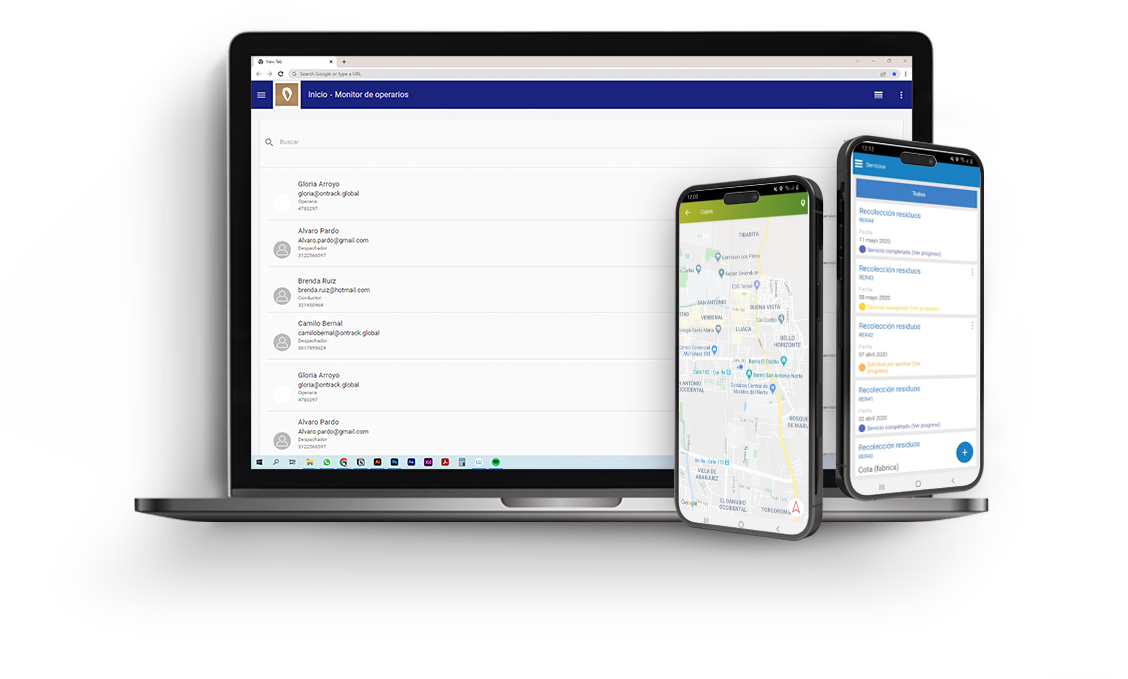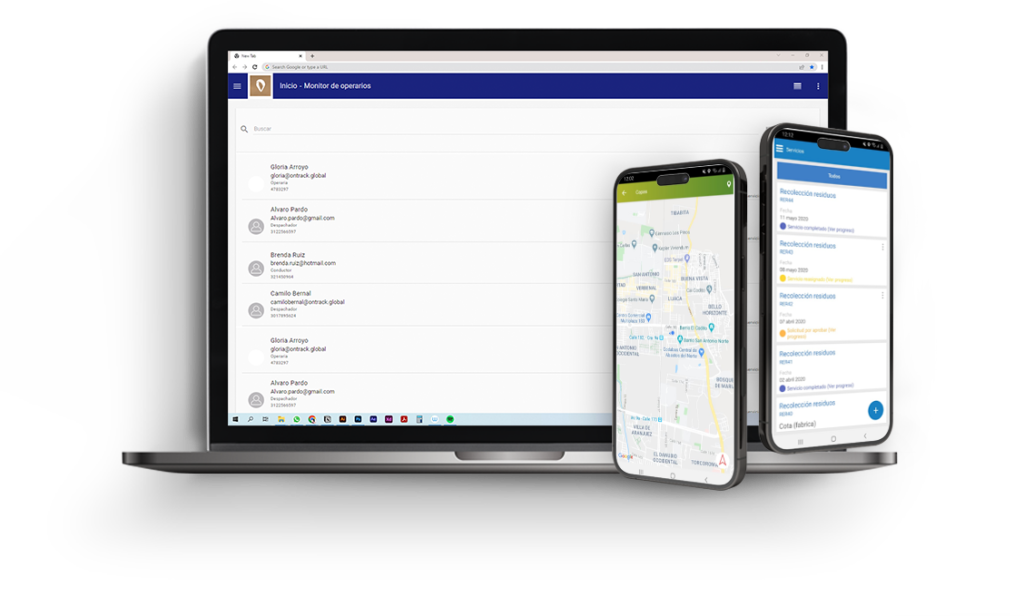 Meet Sales Force by OnTrack Enterprise
A complete platform for managing and tracking your sales force in real time.
Through the platform you will be able to receive work orders in real time directly from customers and effectively plan your team's routes, which will help you deliver a high quality service.
Meet Logistics by OnTrack Enterprise
Effective management and real-time monitoring of logistics services
Logistics integrates satellite vehicle monitoring tools with field service management into a single platform, and delivers the collected data to help you efficiently plan your operation and deliver accurate, high-quality services to your customers.
Join the companies that already use OnTrack Enterprise services, and you will get the highest accuracy in monitoring and managing the delivery of your services.
Implement OnTrack Enterprise in your operation today!
And learn about the benefits of including technology solutions in your workflows.