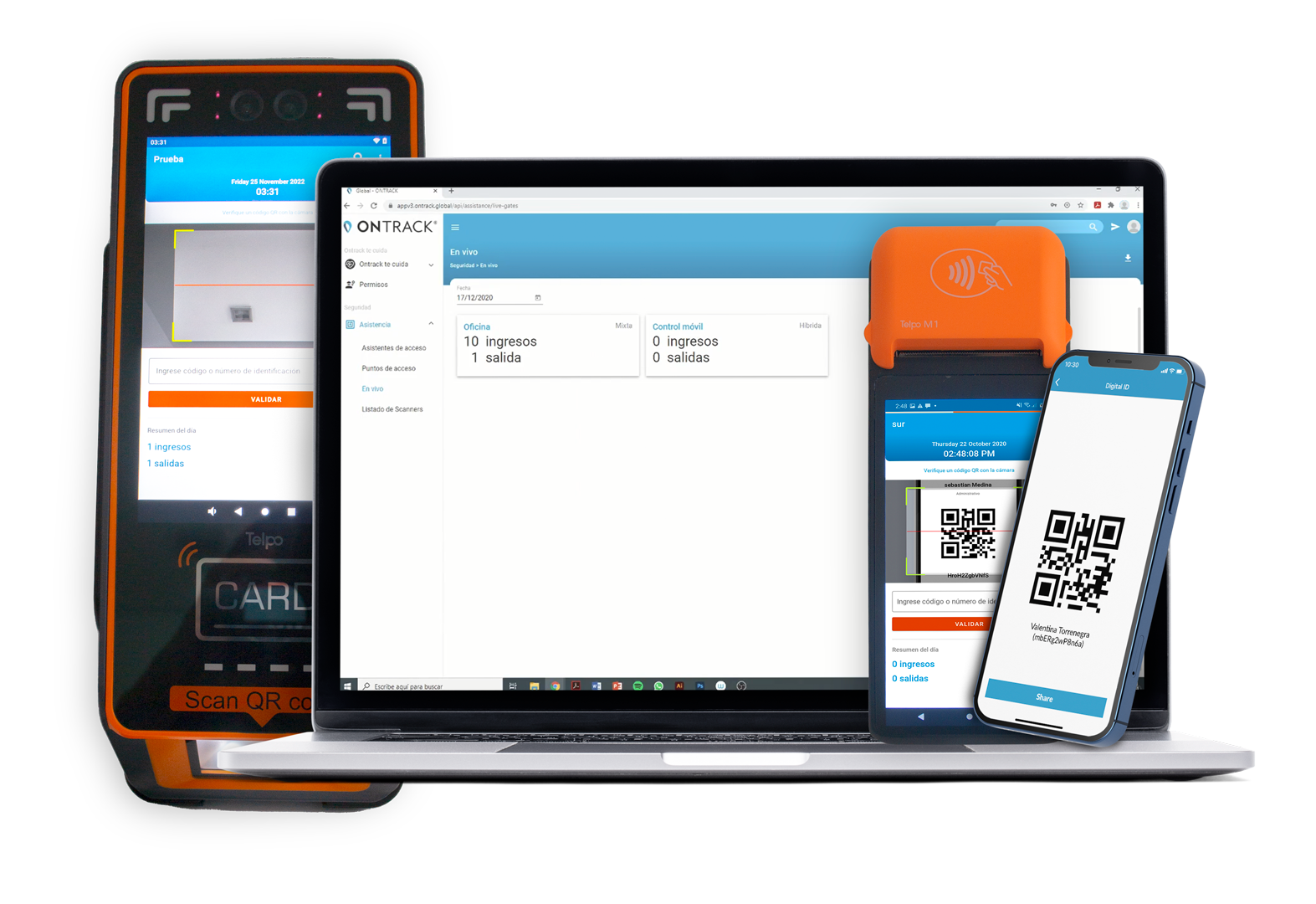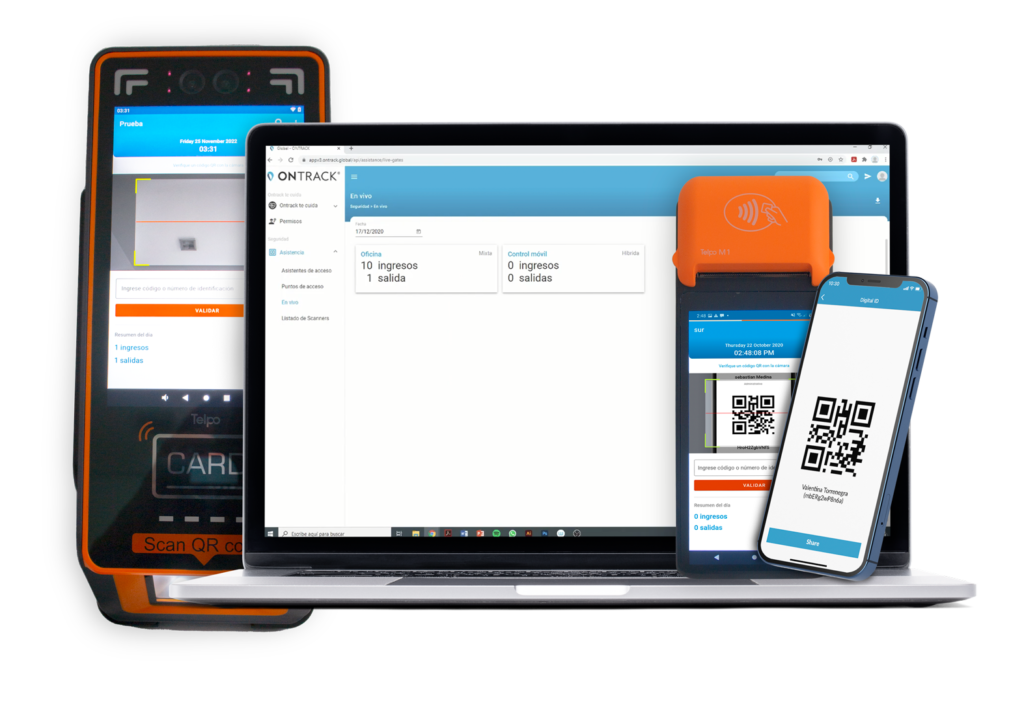 Increase security in your organization with an advanced mobile contactless access control platform
With OnTrack Access, companies and educational institutions can monitor the entry and exit of people to and from their facilities, by means of technological tools specially developed to facilitate the accurate and efficient recording of activity at doors.
How does OnTrack Access work?
Through the interaction between mobile applications, OnTrack Access validates each user entering or leaving the organization, interpreting data from physical ID cards with NFC chips, or virtual ones with QR code and dynamic key.
OnTrack Access has already helped more than 20 organizations improve their internal security and reduce unjustified absences by constantly monitoring their members' clocking-in and clocking-out activity.
Sign up for OnTrack Access today
And enjoy the peace of mind of having better control of security in your organization.