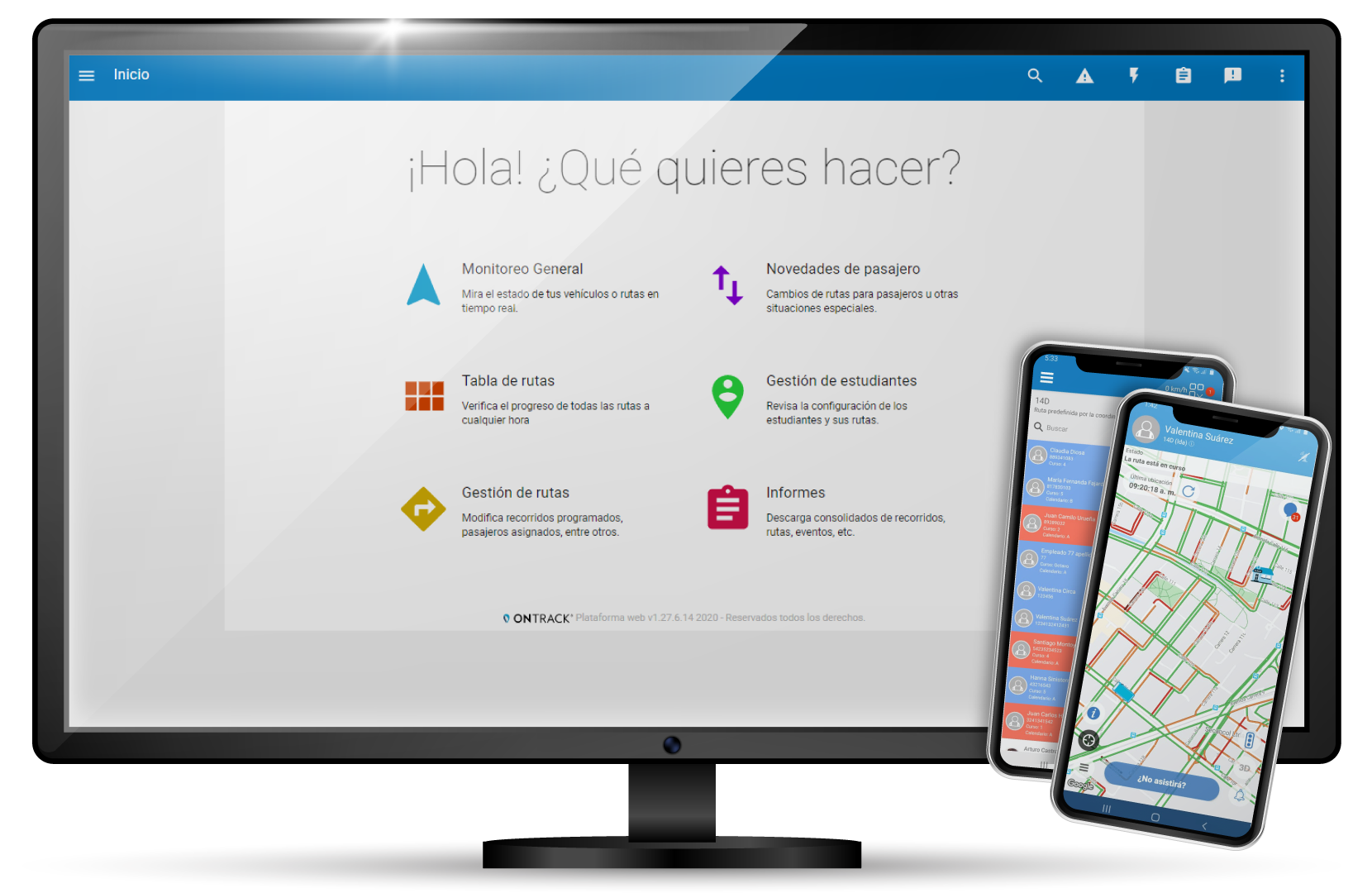 Make your life easier using a real-time, modern ecosystem for school routes and entrances tracking
OnTrack School offers continuous monitoring on the presence of students and employees into school facilities, registering their access to buses and through school doors using a system of mobile apps specially developed for parents, employees and the school manager.
Find out the latest from OnTrack School
OnTrack Care is a service designed to help colombian schools restart their in-class activities complying with all established biosafety protocols. See more.
OnTrack Access
is our new at-door registration system, that allows persons to
enter through doors by only using proximity ID cards or registering in their mobile apps.
See more.
How does OnTrack Road work for schools?
OnTrack Road platform allows real-time interaction among a school manager, bus drivers and parents, improving school transport operations, through apps specially designed for each one of them.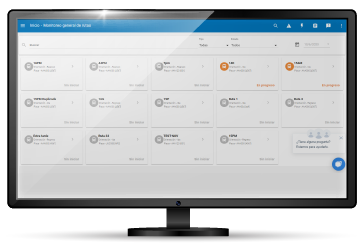 Schools and transport companies
Through the administrator web service, they are able to:
View the

real-time location

of all their school buses

Control their student's attendance

when entering into a school bus

Receive

route status reports
Easily download

their vehicle's reports

Get

historical records

of their routes
School parents
In the OnTrack School mobile app, they are able to:
Track the location

of their children's school bus in real-time

Get notifications

when the vehicle is near

their bus stop

Manage permissions

such as changes of routes or bus stops

See

detailed information

about the vehicle and staff assigned to their children's route
Bus drivers and route supervisors
Using the OnTrack Driver mobile app, they are able to:
Report in real-time

everytime a student gets in or out

of the vehicle

View

the best way

to get to their destination

Get

notifications about traffic

and road contingencies

Complete their vehicle's

pre-operational check-up

form before starting their operation
These are the benefits of using OnTrack Road in your school
Join now the community of 80+ institutions already using OnTrack Road to improve their school transport operations. Contact us.
OnTrack Care, for a safe in-class activities restart
We want to help all colombian schools safely restart their classroom activities applying the biosecurity protocols established by authorities, focusing on covid-19 spread prevention.
That's why we created OnTrack Care, a service that helps schools supervise individual health reports in real-time.
Monitor the access of your students and employees into your school facilities
Our new automatic assistance registration system, OnTrack Access, is the perfect solution for tracking the entrance of students and employees into your school. It can be installed in doors and buses, and everytime someone gets in they will be able to register through their smartphone or by hovering their ID card.
Installing OnTrack Access you will:
Include OnTrack Access in your operation and join now the group of schools already living in the future! Leave your contact info below so we can tell you more.
Are you interested? Contact us
Leave us your contact info and our group of experts will be in touch.